Telecommunication projects
Designing – first and the most important stage of implementing fiber optics networks. Net4F company provides specialized experts to prepare comprehensive plan of your own fiber optics network that meets your specific needs and takes into account your financial potential.
The process of preparing the fiber optics project includes many stages, e.g: creating vision, technical concept, thinking about functionality and finally telecommunication designing.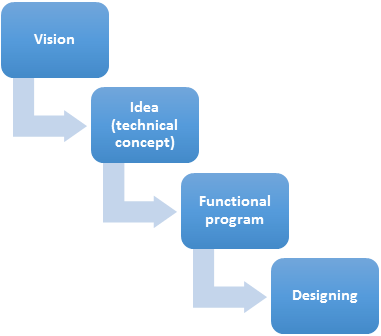 At every stage our experts support investors
Our engineers provide new design methods and technologies based on FIDIC and PRINCE 2 methods confirmed by certificates. NET4F supports customers in: preparation of maps for design purposes, approvals and permits, cooperation with Local Governments' Units, Power Industry etc.